"We offer a wide selection of ball sports and group training at Karlstad University. Join our 300+ members today".
COVID-19 INFO
KAUIF will continue with all available activites almost as usual.
Restrictions we have done to lower the risk of spreading Covid-19:
participants have to clean borrowed material

Slightly changed the execution of close contact activites
Except these restrictions all members need to follow the recomendations given by the swedish public health authority (Folkhälsomyndigheten), like washing their hands and staying home in case they feel symptoms of Covid-19.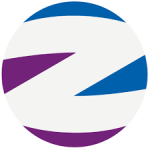 New booking app!
At the begining of the new semester KAUIF have change booking application to Zoezi, pronounced "So easy".
To book classes, buy training card or just to see the schedule, go to Zoezi